About Us
Our Digital Hub
The NZ Navigator Trust has a growing portfolio of digital spaces to equip a thriving charitable and community sector in Aotearoa New Zealand.
Our focus is on supporting the efforts of our hard-working community organisations and we provide digital tools and resources to enhance their work. We also highlight news of interest to community sector organisations in Aotearoa New Zealand.
Digital resources in our hub are designed with these principles in mind:
Simple - are the resources easy to use?
Relevant - do they make sense to people?
Useful - do they help people to solve a problem or improve?
Trusted - who has created these resources?
We're keen on collaboration, working with sector capability builders to promote and support community organisations; encouraging community organisations to share the tools, templates and case studies they have successfully designed in their own work; and by listening to and incorporating feedback from users.
The Trust itself grew out of a collaboration between community partners (Platform Trust and Bishop's Action Foundation), working alongside DIA and Charities Services.
The NZ Navigator self-assessment for organisations was the first tool we created.
Now an independant charitable trust (Charities registration CC55129), all our digital resources are curated by the community for the community.
More from us...
Our little kiwis are all about spreading the love - check out the rest of our digital hub of resources for New Zealand's community organisations:
CommunityNet Aotearoa

An online storehouse of free resources designed to strengthen communities (with an easy search function and a toolkit to store your favourite resources).
Digital Stuff We Love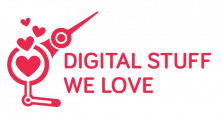 Highlighting tools that add value, Digital Stuff We Love introduces you to lots of smart digital ways to work, communicate, and engage with your staff and community.
Acknowledgements
We would like to thank the following organisations for supporting NZ Navigator - our work is sustained by these funders and partners.
| | | |
| --- | --- | --- |
| | | |